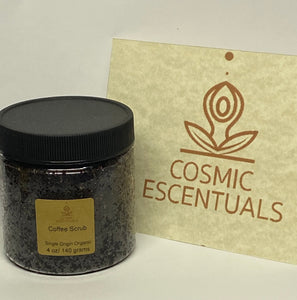 With only four natural ingredients, this face and body scrub will make your skin look healthier after the first use. The caffeine in coffee helps to eliminate unwanted oils, making your skin look flawless. The rough texture of the coffee grounds will slough away dead skin, leaving you with amazing, smooth skin.
Some of the amazing benefits include:
-Reduces puffiness in skin
-Brightens the skin
-Tightens the skin
-Treating Rosacea Disease
-Overcoming The Black Eye Circle
-Softens the skin
-Hydrates the skin
-Refreshesn the skin
-Exfoliates the skin
-Revitalizes the skin
-Minimizes skin pores
This scrub is ideal for dry dull skin, but all skin types can use this product.